Title: The man who loved flowers (2010) 

Runtime: 9′
Director: Christopher Harrison
Script: Christopher Harrison
Cast: Steve Byers, Katrina Devine, Brody Roberts, Jessica Clement, Ben Rispin.
Trailer
Web imdb Facebook Twitter
Title: The boogeyman (2010) 

Runtime: 27′
Director: Gerard Lough
Script: Gerard Lough
Cast: Simon Fogarty, Michael Parle, Joanne Cullen, Ben Furlong, Martin Neely, Natasha O'Brien, Sasha Phillips.
Trailer
Scene
Web imdb Facebook Twitter
Title: Haven (2010)
Runtime: 60′
Creators: Jim Dunn & Sam Ernst
Cast: Emily Rose, Lucas Bryant, Eric Balfour
Directors: Tim Southam (Read interview)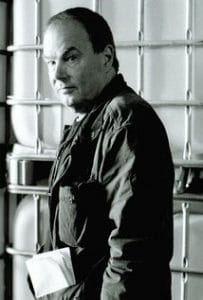 He is the man behind King's short story Sorry, Right Number.
SKSM: Could you start with telling me a bit about yourself? Who are you and what do you do?
John Harrison: I am a filmmaker that has written and directed for both movies and television. I started my career back in the '70's in the city of pittsburgh where my good friend and mentor, George Romero, was making some of his most memorable films: 'Martin','Dawn of the Dead', 'Creepshow', 'Day of the Dead'. I had been a fan of George's since i saw 'Night of the Living Dead', and I made it a point to meet him when I moved back to the 'burgh after living in boston and new york.
I had a small prodcution company at the time with two of my best friends. We did commercials, industrials and (inspired by Romero) we produced our first film, 'Effects'. Then we teamed up with George on his projects.
I was his assistant director on 'Creepshow' and 'Day of the Dead'. I also did the score for both of those movies and that's what got me started.
SKSM: One of the 8 Tales from the Darkside episodes was Sorry Right Number, Why was that and why not just an ordinary production without them?
John Harrison: 'Sorry Right Number' was Steve's first original television script. The series producer, Richard Rubinstein, asked me to direct it because Steve knew my work on the other 'Tales' I'd done, and because he knew me from 'Creepshow'.
'Sorry Right Number' is one of the favorite 'Darksides' I did because it's more of a psychological suspense tale set in an inimitable Stephen King ordinary family. We had a great cast.
SKSM: When did you make Sorry Right Number? Can you tell me a little about the production? How much did it cost? How long did it take to film it?
John Harrison: 'Sorry' was no different than any other 'Tales from the Darkside' episode production-wise. The budgets were in the neighborhood of $100,000 for a half hour program, which was even then pretty low budget.
We shot it mostly on the soundstage in Los Angeles where we had made studio in an old mattress factory. We did one day of location shooting which was highly unusual for a darkside episode. We shot it in five days.
It was the last darkside episode I did. I think that was 1985.
SKSM: What do you think of the 2005 version of Sorry Right Number?
John Harrison: I think it is pretty good, although it's a bit truncated from Stephen's original story.
SKSM: Was there any funny or special moment when you made the movie(s) that you would like to tell me about?
John Harrison: When I was making 'Tales From the Darkside, The Movie', one of the stories was 'Cat from Hell', which was a Stephen King story adapted by George Romero. It was my favorite tale in that movie because my cinematographer, Rob Draper, and I designed a very creepy style that I'm still proud of to this day. It involved going back and forth in time while the character 'Drogan' tells the hit man why he wants the cat killed. We designed these very cool shots where action would seamlessly continue from past into present using only lighting cues and camera moves instead of special effects.
Rob and I are huge fans of the great italian cinematographer, Vittorio Storaro, and we really went to school on some of his techniques, particularly his use of dimmer board lighting in 'One from the Heart'.
Interestingly, when it came time for me to do the tv miniseries, dune, I was able to talk Vittorio into doing it with me, and I had great fun telling him how I had stolen his techniques for 'Cat from Hell'.
SKSM: In 1990 came Tales from the Darkside: The movie. How did this happen?
John Harrison: Producer Richard Rubinstein had wanted to do a movie based on the successful tv series for some time. He was finally able to raise the money independently soon after the series came to an end. It was a perfect way to make the film because we didn't have any studio interference. Only after we were finished did Richard sell it to Paramount.
I was lucky to be the one he chose to direct it. We shot it in 1990. Did it all on a soundstage in New York except for the mansion in 'Cat from Hell' which was a huge estate once owned by the Italian Government as a place for Mussolini.
Had a great cast, full of terrific actors like James Remar, Rae Dawn Chong, Debbie Harry, and some which went on to become even bigger stars like Julianne Moore, Steve Buscemi, Christian Slater.
SKSM: Did you have any personal contact with King during the making of the movies? Has he seen it (and if so, what did he think about it)?
John Harrison: I had very little contact with Steve during production. I think there were some occasional notes back and forth about 'Cat'.
Steve has a very healthy attitude about film adaptations of his books. His novels and the films made from them are very different creatures. When asked about whether he's worried filmmakers will ruin his books, he simply points to his bookshelf where all the novels are and says, "no one can ruin my books. they're right there. exactly as I wrote them."
As far as I know, he never interferes with filmmakers. Some adaptations turn out great, others not as much.
Fortunately for me, he's seen 'Tales' and liked it.
SKSM: Do you have any plans for making more movies based on Stephen King's stories? If you could pick – at least – one story to shoot, which one would it be and why?
John Harrison: At the moment, there are no plans for me to do any adaptations of Steve's work. I spent some months in 2009 developing a miniseries adaptation of "Cell" for the Weinstein Company, but that fell through. (see below).
I love that book and would do anything to revive the project at some point. But I think Steve and his people have other plans at the moment.
SKSM: In 1981 you had a role in George A. Romero "Knightriders". Stephen King had also a role, Did you meet/spoken him on the set?
John Harrison: One of the great things about working with Romero is his willingness to pull together all the people he knows and gives them opportunities on his projects.
Since I had gone to university to study theater and acting, I auditioned for him when 'Knightriders' came up. (I had already done bit parts for him in other films, and had a major role in the film, 'Effects', which my partners and I produced.
George was very gracious and gave me the role of Sir Pellinore which allowed me to be on that production from start to finish. A great learning experience.
SKSM: How did you ended up in Creepshows (1982) as an composer?
John Harrison: Producer Richard Rubinstein asked me to be George's 1st assistant director on that film. I had never done that job before, but again it was a great learning opportunity.
I had been a musician all my life before conentrating on film, so during the shoot George and I would discuss what the music would be like. Originally he intended to use library cues from old 50's horror and tv shows. But when we got down to it, some of them didn't sound very good, or they didn't work well with the film.
I had some musical gear, so I started to improvise themes and cues to 'Temp' the movie. George liked them. One thing led to the next, and by the time we were through, I'd scored the movie.
SKSM: On your imdb page is a statement about King's Cell. What is your role in this production?
John Harrison: At the moment, I'm no longer involved. I developed a tv miniseries adaptation for the Weinstein Company at the beginning of 2009 after they decided not to go forward with it as a movie.
Although Bob Weinstein really liked my take on it, the company didn't move forward fast enough on setting it up with a network. Their option on the book expired and Steve decided to go a different direction.
I still think it would make a fantastic tv miniseries. There are so many ways to explore that story. It's got great characters, a really compelling theme, and some of the scariest moments I think Steve's ever written. Ah well….
SKSM: Thanks for taking the time to answer my questions. Is there anything else you want to say to the fans that read this interview?
John Harrison: Thanks, Bernd. thanks again for the interest.
– John Harrison / Official website
Title: Project Nine (2010) 

Runtime: 1h 15′
Director: Brianna Colleen Byrne, Romeal Hogan, Bendan Nagle, Jonas Pachuski, Keri Rommel, Adam Schonberg, Jason Stoy, Dan Sullivan & John Theroux
Script: Dan Sullivan
Cast: Carl Hoffelder, Stephanie Motta, Chris Wojcik, Jacob T. Emery, Steph Young, C. Alexander Martin, Danielle Griffis.
Trailer Part 7
Web imdb Facebook Twitter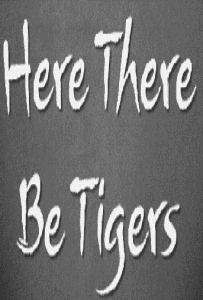 Title: Here there be tigers (2010) 

Runtime: 8′
Director: Aaron Botwick & Joshua Meadow
Script: Ben Botwick
Cast: Moze Halperin, Samuel Sesek, Marisa Zakaria, Mary Kate Kelly, Ricky Ostry, Chelsea Daniels, Beatrice Rothbaum, Monica Klein, Alex Posa, Andy Fenster.
Trailer
Web imdb Facebook Twitter
He is the man behind Flowers For Norma Dollar Baby Film.
SKSM: Could you start with telling me a bit about yourself? Who are you and what do you do?
Juan Pablo Reinoso: My name is Juan Reinoso and I am an independent film writer/producer/director. I own a small production company called Wayfinder Films. Before starting the company I worked as an Assistant Director on hundreds of national commercials and music videos. But I come from an acting background in the theater originally, having started as an actor at the age of 6 and actively through my early adulthood. I do still act a bit, though I began directing small things in the theater when I was 16 and have basically found myself truly in love with that over all else.
SKSM: When did you make Flowers for Norma? Can you tell me a little about the production? How much did it cost? How long did it take to film it?
Juan Pablo Reinoso: We shot the film for 3 days over the second weekend of November in 2009. It was filmed entirely on location throughout Brooklyn. As for what it cost, I will let that remain a mystery. Obviously to maintain the period elements of 1963 it was very difficult, but it was pulled off beautifully my fantastic production designer and art department. Overall, it was an incredibly smooth shoot with very little problems. I always insist that my sets be enjoyable atmospheres for every single person involved. I like to think that helps move things along more smoothly. I love what I do and love making sure the team around me feels that love.
SKSM: How come you picked The man who loved flowers to develop into a movie? What is it in the story that you like so much?
Juan Pablo Reinoso: I was a huge Stephen King fan growing up. The story had always stuck in the back of my mind. I hadn't read a Stephen King story or book since high school (graduated in 1993), but that story just always lingered there. In order to continue building my reputation as a director I decided I should definitely do something a bit more 'high profile'. And that story instantly popped back up in my mind. While it has a very violent and shocking ending, I always saw it more as a metaphor to the decay of the United States and New York City during that period in history, both morally and physically. The 60s were a massive turning point in history beginning with the shocking assassination of a beloved President and then our entry into the Vietnam conflict. And the city of New York, once a thriving and joyous melting pot of life, slowly began its descent into drugs and desperation. When I first moved to NYC I arrived just before the great 'clean-up' of the Mayor Giullianni. I saw first hand how the city began to change again and become a thriving and safe place to be. And I feel that by exploring tragic moments in our histories, both personal and international, are the only ways we can truly learn and grow. The Young Man of the story became a metaphor for the death of joy and love and prosperity and the descent into madness, chaos. The question is, Will we ever rise out of that chaos again? I am an optimist, but only because I like to see through the chaos into possibility.
SKSM: For what reasons did you changed the original title (The Man Who Loved Flowers) into Flowers for Norma?
Juan Pablo Reinoso: There is a romantic element to the film that we delved into more detail on from the story. We really wanted to show why this man was so in love. So we added the character of Norma (the name he whispers at the end of the story) and gave a past to this character. It became more about the loss of this great love in his life than just about him.
SKSM: How did you find out that King sold the movie rights to some of his stories for just $1? Was it just a wild guess or did you know it before you sent him the check?
Juan Pablo Reinoso: Well, I had heard from a friend of mine who had tried to adapt this same story that the option was offered for $1. I honestly had no idea that that was a regular thing and that there was this sort of small culture of 'Dollar Babies'. It was all new to me. Since I've been in the business for a long time I knew the steps to take to get the rights to something, but I didn't know it would only be $1.
SKSM: Was there any funny or special moment when you made the movie that you would like to tell me about?
Juan Pablo Reinoso: Bloopers are always my favorite part of the job. There was a moment when I made my cameo in the film and I unintentionally made one of our stars, Chris Mulkey, break character and start laughing. Problem is, we couldn't STOP laughing. And he is a very well known character actor from hundreds of movies and hundreds of television shows. So I enjoyed that moment in particular.
SKSM: How does it feel that all the King fans out there can't see your movie? Do you think that will change in the future? Maybe a internet/dvd release would be possible?
Juan Pablo Reinoso: I have to admit that it does sadden me a little that the only legitimate way for fans to see these works is to go to the film festivals where they may show. I don't know if there is a DVD collection of these works planned or not, but I think that would be a fabulous concept. At the same time, I respect the reasoning behind the choice not to allow it for consumption on the internet. I think the honor of being able to make films out of the shorter works of Stephen King is a great opportunity for any filmmaker. It allows you to bring to life the world of one of the greatest living writers and that alone is an honor. I believe it is an important stepping stone for those who are truly dedicated to the art form. And for Stephen King and his camp to be so open and supportive of young or up-and-coming filmmakers is a blessing. It helps one hone their craft with great material and hopefully continue to grow as an artist. I very appreciative of this. So regardless of any release, I can not complain. I am very fortunate.
SKSM: Did you have any personal contact with King during the making of the movie? Has he seen it (and if so, what did he think about it)?
Juan Pablo Reinoso: We did not have direct contact with him, no. But he was actually in NYC while we were shooting. But I wouldn't have expected him to come if he had known about it. He's a busy man, I'm sure, to say the least. He has not seen it yet as we are now in the final stages of color-correction on the film. Once it is done we will be sending it to them.
SKSM: Do you have any plans for making more movies based on Stephen King's stories? If you could pick – at least – one story to shoot, which one would it be and why?
Juan Pablo Reinoso: Ahhhh, yes, I do have hopes of adapting another story. I would like to do a feature length film based on another one of his much older short stories. Another one that has stuck in my mind for a long time. But I'm not going to say which one. We will leave it a mystery for now.
SKSM: Thanks for taking the time to answer my questions. Is there anything you want to say to your fans?
Juan Pablo Reinoso: I do want to thank everyone for being a part of this culture. It's very fascinating and exciting. I just hope you can all lend your support as much as possible. Have discussions on imdb or other forums about the film. Start conversations. Any and all support would be greatly appreciated. Thanks so much for letting be a part of the interview!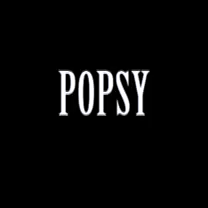 Title: Popsy (2009) 

Runtime: 9′
Director: Mattson Tomlin
Script: ?
Cast: Neville Archambault, Nicholas Cabello, Robert Curtis, Kevin Gebhard.
Trailer
Web imdb Facebook Twitter