Gregory J. Daniels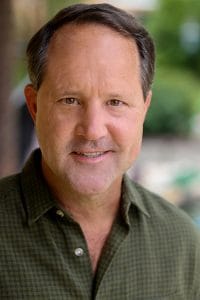 He played in Michael Carvaines' Dollar Baby Mute as Monette.
SKSM: Could you start with telling me a bit about yourself? Who are you and what do you do?
Gregory J. Daniels: Fort the past 28 years I have been a senior fundraiser for the University of Georgia, which is located in Athens, Georgia. Our división raises over $200 million a year for the University for scholarships, new buildings, endowed teaching positions, Athletic priorities as well as so many other great causes.
Gregory J. Daniels: I grew up in Valdosta, Georgia. I attended the University of Georgia for undergraduate school (class of 1985) and then received my masters degree from Harvard University.
SKSM: When did you know you wanted to become an actor?
Gregory J. Daniels: Well I have always wanted to be an actor…particularly in TV and films. So about four years ago I began to take the steps including lessons, headshots, networking, etc. I set up my own studio for my auditions and work with a very talented acting coach, Scotty Gannon.
SKSM: How did you become involved in Mute Dollar Baby film?
Gregory J. Daniels: The role of "Monette" was posted on Actors Access and I submitted a taped audition and had a Skype interview. I really liked the director Michael Carvaines.
SKSM: What do you think it is in the story that attracts people so much?
Gregory J. Daniels: Well, first and foremost I think you have to be a Stephen King fan and recognize his brilliance. He has written some wonderful, dark stories. "Mute" is a fascinating story that leaves the audience wondering who really killed Monette's wife? I still don't know, but I have a hunch…
SKSM: Did you have to audition for the part or was it written directly for you?
Gregory J. Daniels: I had to audition as mentioned earlier.
SKSM: You worked with Michel Carvaines on this film, how was that?
Gregory J. Daniels: Michael Carvaines is awesome. He is very talented and professional. I hope to work with him again in the near future.
SKSM: Was there any funny or special moment when they made the movie that you would like to tell me about?
Gregory J. Daniels: Actually we had fun the whole time. The cast and crew were awesome. There is a scene that wasn't used where they applied a lot of blood to my face. Man, that was scary!! Makeup is awesome!
SKSM: Do you still have any contact with the crew/cast from that time? If so with who?
Gregory J. Daniels: I do stay in touch with Michael Carvaines.
SKSM: What are you working nowadays?
Gregory J. Daniels: I have done several short films since "Mute" as well as some comercials. I will be in Birmingham, Alabama this weekend with a lead role in a short film and also have a photo shoot coming up at the Huntsville, Alabama Space Museum where I play the role of a 1950s rocket scientist who teachers students how to build rockets.
SKSM: Are you a fan of Stephen King's work?
Gregory J. Daniels: I am a fan… but there are some of his Works that I really like such as Shawshank Redemption and Misery.
SKSM: What is one thing people would be surprised to know about you?
Gregory J. Daniels: I spent ten days in Russia several years ago and would love to visit again. St. Petersburg is so lovely and full of history. And there is so much history in Moscow. Red Square is pretty amazing.
SKSM: Do you like something to add?
Gregory J. Daniels: Thank you for the opportunity.