Sal Catalano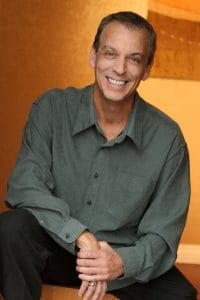 He played in Steve Zakman's Dollar Baby Autopsy Room Four as Mike.
SKSM: Could you start with telling me a little bit about yourself? Who are you and what do you do?
Sal Catalano: My name is Sal Catalano. I am an actor/writer from Boston presently living in Los Angeles.
SKSM: When did you know you wanted to become an actor?
Sal Catalano: Living as a musician in Boston in the late 80's early 90's I enrolled in a theater class and started doing plays in Boston. I caught the bug. I was a relative shy young man. Music and theater helped me break out of my shell as they say. In 1995 I moved to Los Angeles.
SKSM: How did you become involved in Autopsy Room Four Dollar Baby film?
Sal Catalano: I was cast by Steve Zakman. I co starred in two films he recently produced. "WE Married Margo" and "The Fine Line Between Cute and Creepy".
SKSM: What do you think it is about the story that attracts people so much?
Sal Catalano: It is right in line with the usual King creepy tone. The notion of appearing dead yet still being alive still creeps me out. I think the film does a great job in capturing that suspense and morbidity.
SKSM: Did you have to audition for the part or was it written directly for you?
Sal Catalano: The part was written with me in mind.
SKSM: You worked with Steve Zakman on this film, how was that?
Sal Catalano: Steve is great and wonderful to work with. We remain good friends.
SKSM: Was there any funny or special moment when they made the movie that you would like to tell me about?
Sal Catalano: I recall having some good laughs. We always do on these shoots. I was having a good laugh just watching "Flounder" from "Animal House" play dead for hours on end.
SKSM: Do you still have any contact with the crew/cast from that time? If so with who?
Sal Catalano: I also became good friends with Stephen Furst. I was writing a film for National Lampoon. So we had that connection. We remained friends over the years. I was saddened to hear of his passing. I attended the service for him a while back. A sweet man he was. I stay in contact with Steve and our mutual friend Rob Slane a producer on Autopsy.
SKSM: What are you working on nowadays?
Sal Catalano: I have just finished a re-write on an independent comedy and beginning a new spec script. I have returned to music briefly. I am staging a benefit concert for people in opioid recovery back home in Massachusetts. It has become a large problem there. Lots of rehearsing. Show is in September on Cape Cod.
SKSM: Are you a fan of Stephen King's work?
Sal Catalano: Yes. Always a big fan. I think "Christine" was the first film I saw in the theater. I used to drive limousines in Boston as a side job. Occasionally, I would drive his kids. I believe I took them to a Red Sox game once. Never met him.
SKSM: What is one thing people would be surprised to know about you?
Sal Catalano: I think many are surprised I am also a musician and that I can sing.
SKSM: Thanks for taking the time to answer my questions. Is there anything you want to say to the fans that read this interview?
Sal Catalano: This is great what you're doing here. So many King fans including myself. Nice to have a place to share and celebrate his life and work.